Samantha Sly – Managing Director

Samantha is a self-starter who at a young age neogiated her way into the travel industry because of her love to travel and see the world. Samantha is now the owner of a very successful Travel Avenue and Italia Mia since 2000. Sam's spontaneity and lively personality has endeared her to clients who trust her expertise and product knowledge and repeatedly return each year for their next trip. Sam's top 5 countries of choice to travel to are Italy, Croatia, Africa, Canada and Spain. Sam's in-depth knowledge in a range of hotels around the world provides great insight for clients choosing where to stay. Sam has also cruised many times on from large to small ships including river cruising in Europe. Her cruise knowledge is exceptional which she loves to share with clients.
Liz Young – Director & Partner

Liz has always loved aeroplanes! The fuel smells, the take-off and landing's and even airline food! So much so she joined the aviation industry in the early 1980's just to fly. To actually end up somewhere exotic at the other end was a bonus. Liz was lucky enough to fly on British Airways Concorde from London to New York and was sorry when the flight landed so quickly (which was actually the point of flying Concorde!) Liz has travelled extensively around the world including Hawaii 19 times! She doesn't have a favourite country as there are too many to choose from but Italy is right up there, especially the food. And when in London, the first thing Liz does is get a curry because they are so good in England. During her career Liz has held Senior Management positions in Sales & Marketing and Call Centres with Qantas Airways & Qantas Holidays in Australia and the UK, Cox & Kings Australia, Peregrine Adventures .
       Hayley Hunter – Travel Specialist          
At the age of 8, Hayley received an atlas as a birthday present from her grandmother and it opened her eyes to world. But it was 15 years later that she gained her first stamp in her beloved passport, volunteering in Thailand. But it was a four week holiday to Ireland that began her love affair with all things European. Since that first stamp, Hayley has lived in Europe for a total of four years in multiple countries, and experiencing anything and everything available to her. Enchanted by the rolling hills, hilltop towns and all the characters in between, Hayley was fortunate to experience Tuscan life living in a 600 year old monastery. This has been the highlight of her travelling experiences, along with visiting Petra in Jordan and seeing the Eiffel Tour for the first time. Hayley worked as a travel consultant prior to her European Adventures and has now returned to Australia bringing a wealth of knowledge to Italia Mia.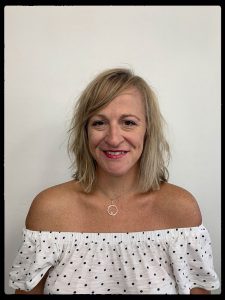 Myf has been passionate about travel from a very early age. Her first trip was at the age of 9 to Fiji with her family. One trip and she was smitten! Since then she has travelled the globe, visiting and living in multiple countries across Europe, Sth East Asia, the Pacific and beyond. Her true passion is Europe, having lived in Italy for 2 years, Italia has her heart. She has also had the pleasure of residing in the Netherlands for 3 years, which was also the experience of a life time. Myf has been in the travel industry for over 20 years, working in corporate, FIT, events and small group tours. She looks forward to making all your travel dreams a reality with her personalised and passionate consulting.
Raema Friedman – Travel Specialist
Raema has worked in the travel industry for many years and enjoys every day. Raema's main philosophy is to offer service to clients and information so the trip is absolutely stress free. Raema has enjoyed travelling to many countries and loves, in particular, France, Italy and Israel and extensively in Australia and still yearns for more. Raema's passion is walking in different destinations. Raema has discovered a vast array of hotels and restaurants around the world which are absolute gems and enjoys sharing this knowledge with her clients.